Q. IS FREE POS SOFTWARE RIGHT FOR YOU?
Posso can help you set your FREE POS software up onto Tablets and printers with Cash Drawers – We offer this FREE POS SOFTWARE system for start up businesses and those customers on a tight budget. With very low £10+vat per month support we can give you an online order system and apps also
Q. is FREE POS SOFTWARE for you?
Here's what it can do…
FREE POS SOFTWARE Back Office
Back office in your browser
Analyze your sales, determine top-selling items, browse the history of your transactions.
Build your customer base.
Improve your employee management and increase their performance.
Manage multiple stores from a single account.
FREE POS SOFTWARE
Dashboard App
A complementary
app
for instant access to your store's sales analytics and inventory anytime, anywhere
View revenue, average sale and profit.
Track sales growth comparing with previous days, weeks, months or years.
Determine which items perform well, averagely, or under perform.
View stock levels and receive instant notifications when items are running low or out of stock.
FREE POS SOFTWARE
KDS
Let your cooking staff know what to prepare from an order
Get orders to kitchen automatically, faster and with less errors.
See all tickets at a glance with colors indicating wait time.
Never miss a new order using sound notifications.
View list of completed orders and re-open them if necessary.
Less paper, less mess. Save and go green.
FREE POS SOFTWARE
CDS
Clearly display price information to your customers at the time of purchase
Shows every purchased item as well as paid amount and change.
All order details are visible including modifiers, discounts, taxes, etc.
Regular customers can see accumulated loyalty points.
Customers wishing to receive e-receipt can easily enter their email.
FREE POS SOFTWARE &
Tools To Manage Your Retail Business
Mobile Free POS
Send electronic receipts to your customers.
Inventory management
Easily add items with descriptions and images. Organise into categories for faster access.
Employee management
Define roles and permissions for your employees. Determine who are the best performers.
Sales Analytics
Forget bulky spreadsheets. Detailed daily, weekly and monthly reports help visualisation  your business growth and make informed decisions.
Loyalty Program
Run your own system to reward your customers for their loyalty. Turn once-in-a-while shoppers into regulars.
Multi-store Management
Manage multiple stores under one account. Track your sales, inventory, employees and customers – everything you need to know in one place.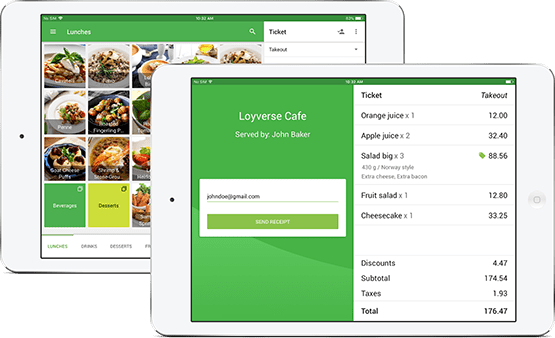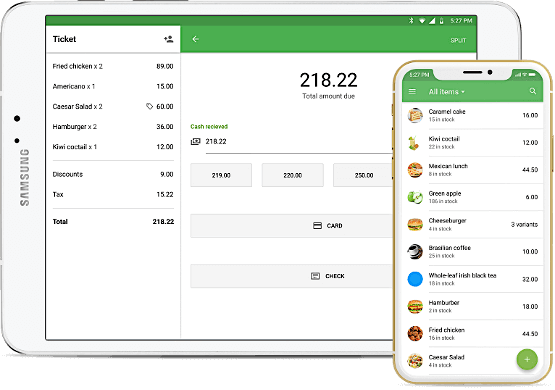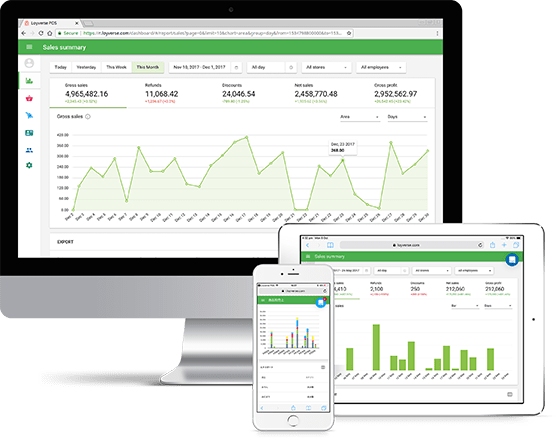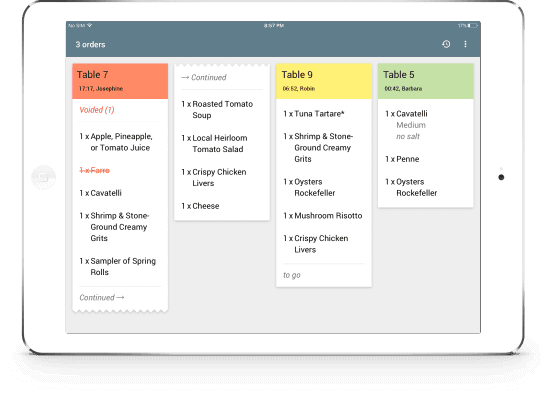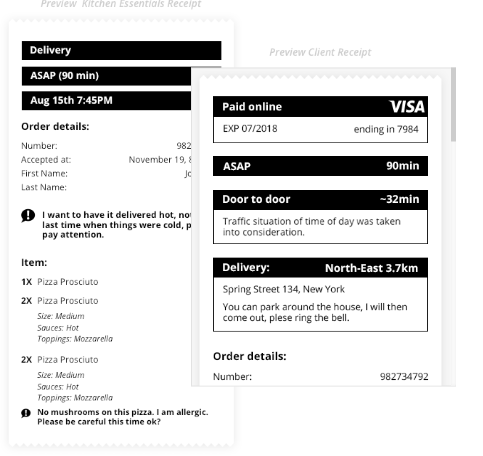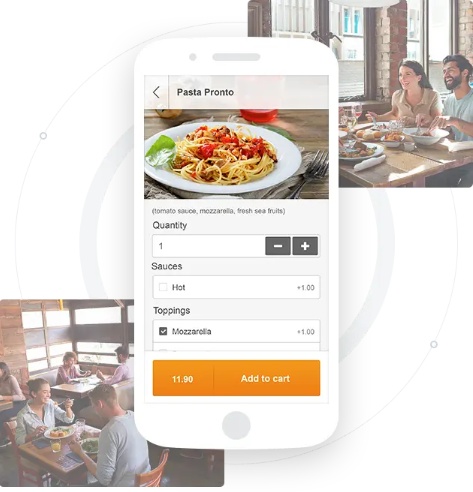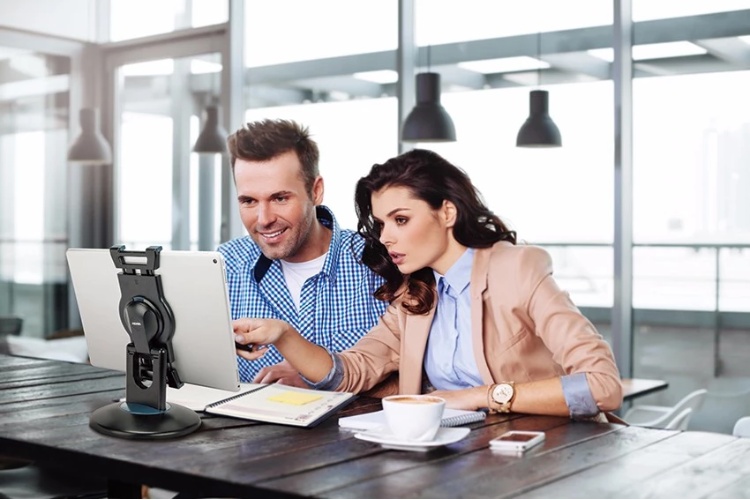 Organise a FREE DEMO
Take a FREE POS SOFTWARE DEMO?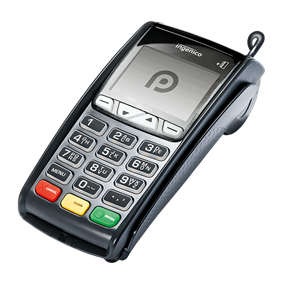 Countertop 
Card Machine
Take payments at the till.
Easy to use
Sleek and professional
Always connected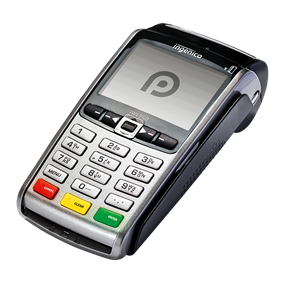 Portable 
Card Machine
Take the card machine to your customers.
Compact and easy to carry
100m range via Bluetooth or WiFi
Long-lasting battery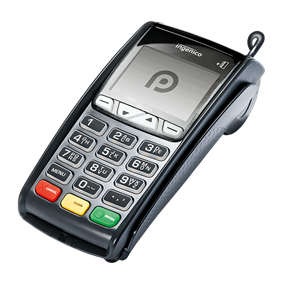 Mobile 
Card Machine
Take card payments on the go.
Works anywhere in the UK with GPRS

One charge lasts all day

Lightweight design
Which card machine is right for me?
Whether you're behind a sales counter or steering wheel, we have a range of card payment machines that works for small and medium businesses. We've got three main types…
Our 

countertop card machines

 

are perfect if you're looking to accept cards from your till – they're fast, reliable and suitable for retailers, cafes and beauty salons. If your internet plays up, no problems, just plug the card payment machine into your phone. So you're always connected
ADD - APPS - Website - Online ordering to your FREE POS SOFTWARE?
Which card machine is right for me with FREE POS SOFTWARE?
Address
Sharmanfielding House
The oval
New Walk
Leicester
LE1