Restaurant epos, bar, fast food and takeaway Epos systems UK

 
Posso are leading restaurant and takeaway epos systems providers in the UK including  self-order kiosks.
Designed for ease of use yet powerful features make management a breeze. Restaurant epos & Self-order kiosk systems that work for you, a range of handheld ordering at table tablets and at table apps for food we also offer an impressive range of digital signage. Our Hybrid systems work even when the internet doesn't! Call or message us today for more information.
Restaurant epos systems - Specialist self order kiosk systems UK
We are often asked which is the best epos system for restaurant or epos system for takeaway, at Posso we look at this slightly differently instead of asking "what's the best takeaway epos" or what's the best "PDQ card machine for small business"? We believe the real question should be What's the best epos system for my business. Each epos system we delivery is customised to suit the actual customers requirements, so if you are a Pizza shop with a dine in restaurant area your needs are not the same as a Pizza shop selling pizza delivery on-line, our epos system is a different setup. Posso ONE is a system that links all parts to each other it allows for growth so as your restaurant or takeaway business grows so can your epos system. Add a self order kiosk or on-line web ordering with apps or add table waiter order pads or  Kitchen display screens with customer order ready screens. We aim to allow all types of businesses grow with ONE system – That's why our apps and online ordering software's send the data straight to the epos (OR separate tablet) When online orders come to the epos there is no double entry of date and no mixing up of orders. 
Mi Order app for Fish & Chip shops | Takeaways | Fast food | and restaurants was developed for the industry by the industry.
 We are incredibly proud of our App offering, We worked for over 6 months to produce what we consider to best in market app for 2021.  We worked with BD Signs of Nottingham to develop incredible options that are just not available on any other app at this time. We integrate our food order app with our POS systems and online order systems so they can really can make your food business fly. We recognise that Social media plays such an important roll in todays Digital world and we know you don't always have the time or knowledge to deal with this! That's why Posso Offer Digital Multi platform marketing solutions for all food businesses from restaurants to Fish & Chip Shops and sandwich bars, with this knowledge and our powerful food order app you will take your restaurant to the next level in 2021 and beyond.


Easy to Learn ePOS Systems
We know IT isn't your main priority or your staff's
That is why we make our restaurant epos and fast food ePOS system easy to learn, most of our bar or take away ePOS can be picked up in just 10 minutes by staff. They are not confusing and use easy logical layouts and prompts make you choose your next option or step. With so many options we can add to the system with self-order kiosk, table order app, at table tablet order, apps on-line ordering apps, signage, digital restaurant signage kitchen screens for multi station operation and more.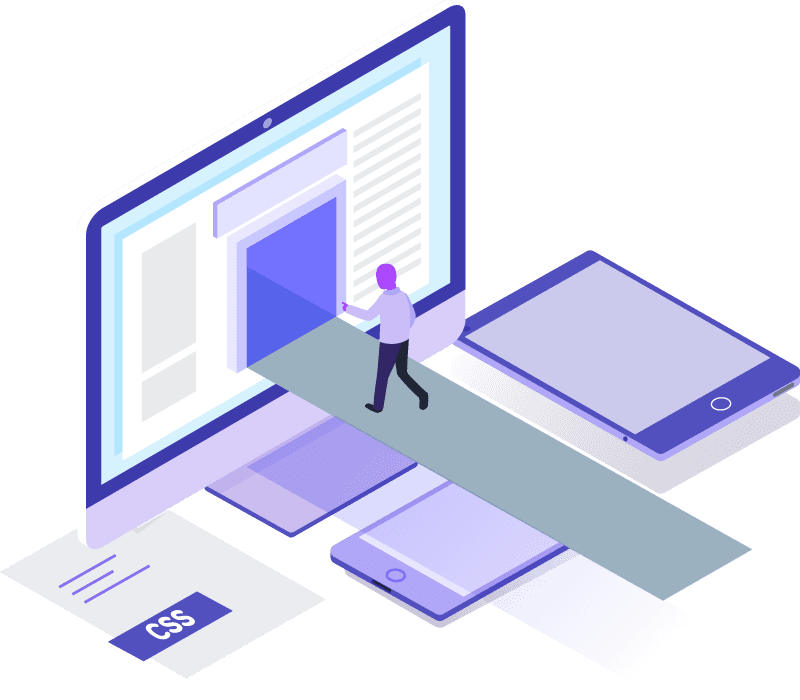 What is the best POS system for a takeaway?
Posso Ltd. think they may have the best possible solutions for takeaways coffee shop and cafes or any small business. Introducing the Clover Flex and Clover Mini it combines world class PDQ with exceptional epos systems. Call 0203 695 2304 for more info.
How much does an epos system for takeaway / cafe / cofee shop cost?
Small to medium-sized businesses will usually pay between £899 and £2,000 in total for a POS system, while larger businesses might spend up to £5,000 for multiple systems. If you're running a pop-up stall with just a tablet and card reader, then you won't need to spend more than £700
Why are POS systems so expensive?
Very specialised POS systems can be more expensive than a general POS because they are typically smaller companies with dedicated service and highly tailored features. For example, POS systems designed specifically for rental businesses, salons, or bookstores need to have industry-specific features
How does a takeaaway POS work?
How does a POS system work at a small business? A POS system allows your business to accept payments from customers and keep track of sales. ... A point-of-sale system used to refer to the cash register at a store. Today, modern POS systems are entirely digital, which means you can check out a customer wherever you are.
How much is a takeaway POS system for a bar?
In most cases, you're looking at spending anywhere from £1200 to £5000 on a complete POS system. That includes hardware such as a monitor, keyboard and barcode scanner; software; installation; training; customer support.
What does a takeaway POS system include?
A retail point of sale system typically includes a cash register (which in recent times comprises a computer, monitor, cash drawer, receipt printer, customer display and a barcode scanner) and the majority of retail POS systems also include a debit/credit card reader.
Do POS systems need Internet?
As with many POS peripherals, the cash drawer may connect to the register via USB cord, or it could even be wireless. Most modern POS systems require an Internet connection, at least most of the time, so you'll probably need a modem, router, and associated cables to get online.
What does a POS purchase mean?
Point of sale Point of sale (POS), a critical piece of a point of purchase, refers to the place where a customer executes the payment for goods or services and where sales taxes may become payable.
What are the benefits of POS?
The advantages of POS for shoppers Speed up purchase transaction with quicker responding and better customer service. ... Bring in a seamless shopping experience. ... Strengthen Efficiency. ... Stock Management at ease. ... Maintain Price Consistency. ... Easier Tracking Staff Actions. ... Optimize Check out process. ... Accurate Reports.
What is the difference between a POS and PMS system?
Why a hotel PMS and a POS are essential The hotel PMS manages room inventory while the POS helps manage restaurant or boutique stocks. The hotel PMS notifies you if a room needs to be cleaned or is ready for guests while the POS tells you if a table is available or booked.
What are the different types of POS?
Types of POS systems for different retailers Counter-based point of sale systems. Mobile point of sale systems. Online point of sale – eCommerce. Omni-channel point of sale.
What is a POS system in a bar?
Benefits of bar POS systems Smooth processing of credit card transactions: Almost all bar POS systems offer easy handling of credit and debit card processing. ... Enhanced inventory tracking: The software also allows bar and restaurant owners to keep an eye on the usage of food and the complete stock.
What is POS example?
Point of sale systems are systems that enable the business transaction between the client and the company to be completed. ... For example, restaurants, retail businesses, and grocery stores all have their specialties and that is why they need a POS system that meets their specific needs.
What does POS stand for in restaurants?
Point Of Sale POS stands for Point Of Sale, a system that is used throughout the restaurant and retail industry. This computerized system allows business owners to track sales, cash flow, food inventory and can help simplify your bookkeeping enormously.
What is an offline POS machine?
An offline POS terminal or offline PIN pad is a non-face-to-face payment method used to charge credit and debit cards in an unsecured mode.
How does a POS system improve efficiency?
With Posso Ltd. POS system, you can quickly process several types of payments. This will reduce the time spent handling each customer's order. This not only improves business efficiency, by simply processing more sales in the same amount of time, but it also greatly improves customer satisfaction.
What are the two types of POS terminals?
In many cases, you'll use two or more of the types of POS systems (such as a mobile POS and a touch screen POS), depending on the context. POS apps, mobile POS, touch screen POS, cloud POS, open source POS, multichannel POS, and self-service POS share many features.
Is a cash register a POS system?
A cash register is a machine that stores your cash in a drawer and lets you facilitate the checkout process. Meanwhile, a POS system can do that AND help you run your retail business. The biggest difference between cash registers and POS systems is that the latter is so much more powerful, robust, and feature-rich.
The first step to purchasing a POS system is categorising your business. Is it a restaurant or a combination of restaurant and retail? Great, you'll want to keep reading for more info on how to choose the right POS system for your business. If you're looking for retail-only option Posso can help you too. Also, consider what type of eatery you operate, as the required hardware and features for a food truck will be mostly different than those needed for a full-service restaurant & QSR.
Potential hardware includes tablets for taking orders and managing tables, a variety of tools to accept payments (swipe, tap, cash registers, and more), printers for receipts and orders, and kitchen and menu display systems. Software considerations include systems for managing tables, refunds, and menus, as well as software integrations for online ordering , inventory management, Recipe and allergen management.
Final considerations when looking for a restaurant POS system include training, customer support, and scalability. POS systems are only worthwhile if everyone in your restaurant knows how to full operate them.
Posso offer an assortment of training options, both on-site and online. Similarly, ongoing customer service in 90% remote. We don't charge a premium phone line rate and we keep wait time for a response to minutes not hours. For small or new restaurants, how well a POS system scales may not seem important, but prices change as you purchase additional software and hardware. Be sure your POS meets both your restaurant's current and future needs by using Posso td. epos system ONE.
What type of business are you running?

 

POSSO  systems are designed for restaurant or retail businesses, but some handle both.
What type of eatery are you operating?

 

Full-service, quick-service, fast-casual, bar, or some combination all benefit from different features.
Credit card processor?

 

Posso integrate with First Data Clover devices Flex & Mini
What are your must-have features?

 

Supplemental features include loyalty programs, customer relationship management (CRM) features, inventory management, employee management, and more. It is easier to determine what features you need before purchasing than switching systems later. For more information on CRM software all included with Posso Epos.
What hardware do you already use?

 

Do you already have a credit card reader you're happy with? Make sure your POSSO system selection will work with it or be willing to switch.
What software integration would be helpful?

 

Many POS systems integrate with popular third-party restaurant software, Posso ONE has it all.
What level of customer support are you comfortable with?

 

Customer support falls into two categories: training and ongoing support. Assess how difficult it will be to train your team and whether you're interested in on-site training, webinars, or some other method. For ongoing support, we use Whats app web for the fastest response time in the industry.
How much does it cost to implement and scale up the POS system?

 

Pricing varies depending on which restaurant POS system you opt for, but you'll be paying for hardware and software in most cases. If you operate multiple locations or plan on scaling at some point, be sure to factor in the cost of various software licenses and additional payment processing hardware.
Restaurant POS systems could incur four types of costs: installation fee, monthly cost, hardware fee, and transaction fee. Installation fees are often optional (when available) and include the price to set up the hardware and software for a restaurant POS system. Monthly cost (best thought of as a month-to-month subscription fee) covers the software license fees, as well as whatever add-ons you end up choosing, and this fee varies based on how many POS systems and locations you operate.
Similarly, hardware fees differ based on what hardware you need. Some POS systems only work on specific equipment and POSSO occasionally offer discounted hardware bundles.
The final POS cost comes from payment processing fees, which are often a set percentage of each sale plus a few cents. Processing fees typically vary depending on a few factors, including whether a purchase is made in a physical location or ordered online and the average number of transactions your business makes.
POS systems are right up there with those in the know for 2021 epos systems take a look at Posso Ltd Epos systems.
Best Point-of-Sale (POS) Systems of 2021? POSSO!
Some of the most asked questions Please find opposite some of the most asked questions answered for your information.
How Much?
The price of Restaurant ePOS can vary depending on hardware etc. etc. Most standard systems start from £1200
Do you have a re-seller White Lable program
We are always looking to team up with enthusiastic paartners, In the first instance just pop us over an email request.
When?
You can a bar or fast food or restaurant ePOS systems set up very quickly in most cases, our data input team will enter your menus for you and this save hours of time and confusion.
Can I?
You can add extra features at a later date so it is possible to start with one system on a low budget and build it up as time goes on
Does it?
Our ePOS systems can do most tings that you need them to. We can also bespoke program for franchises and larger chains like Delightful Desserts and Maxin Chicken.
In the future?
Our ePOS systems are designed to be updateable in the future so no mater what version of windows you are running you will never be caught out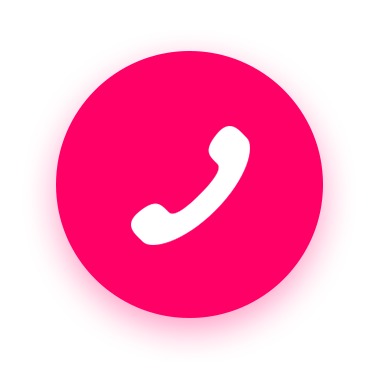 Call Posso:- 020 3695 2304
Call Paul Robinson today
Summary
Article Name
Description
Restaurant epos systems from Posso Ltd. Epos systems made for you! Hospitality epos systems | Fast Food Epos systems | Takeaway epos systems | Self order Kiosk | Self service kiosks
Author
Publisher Name
Publisher Logo