Android epos systems
by Posso.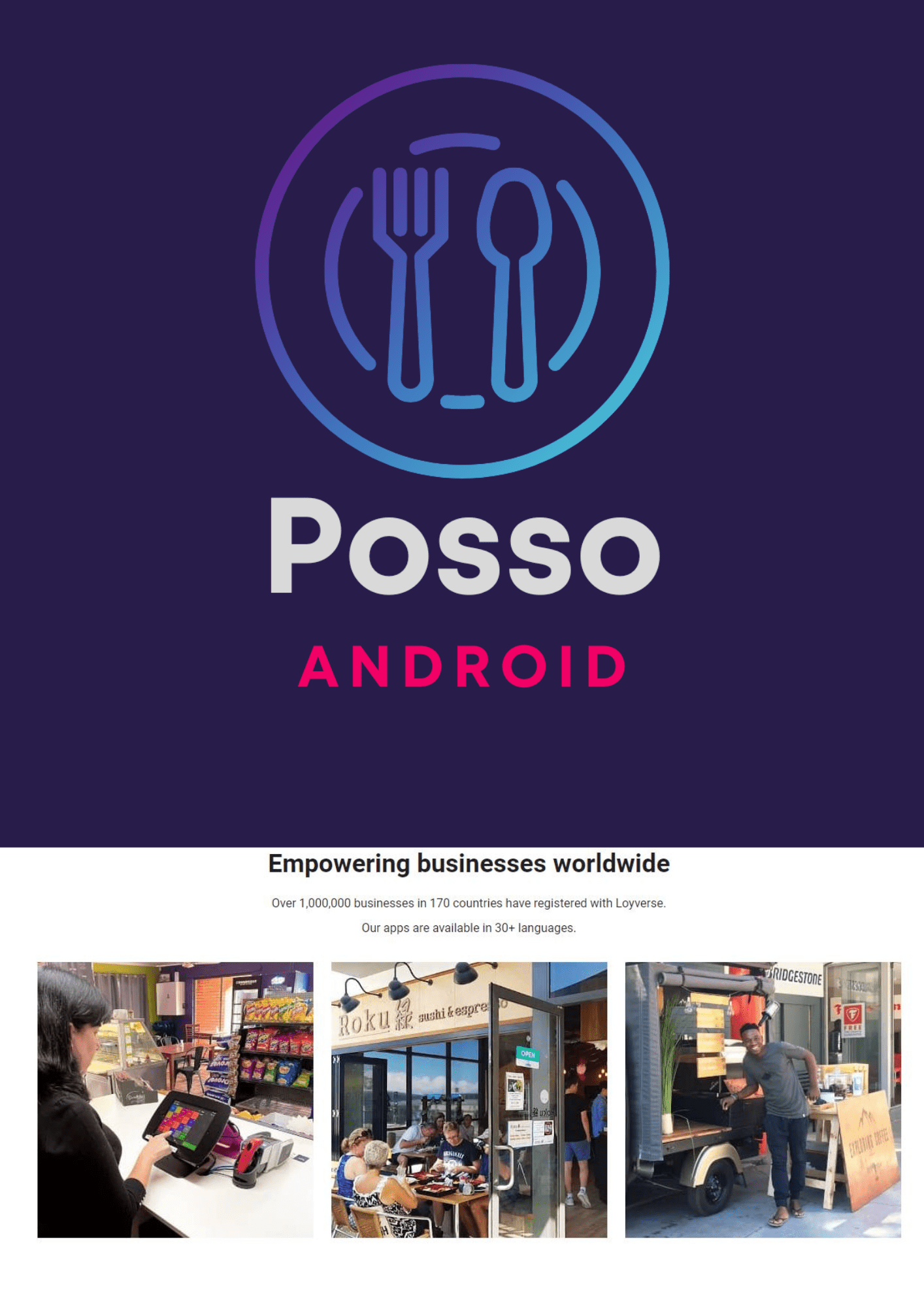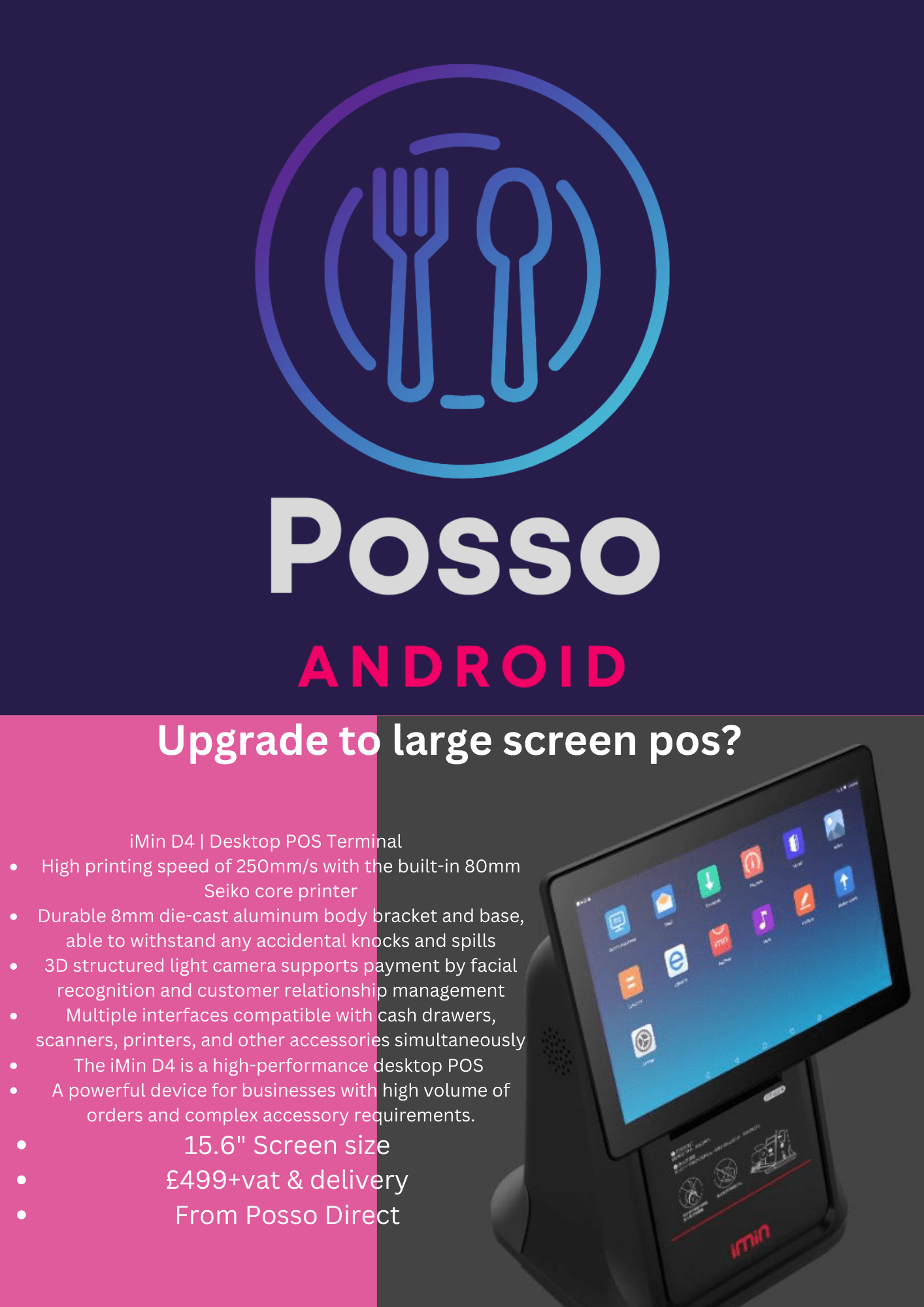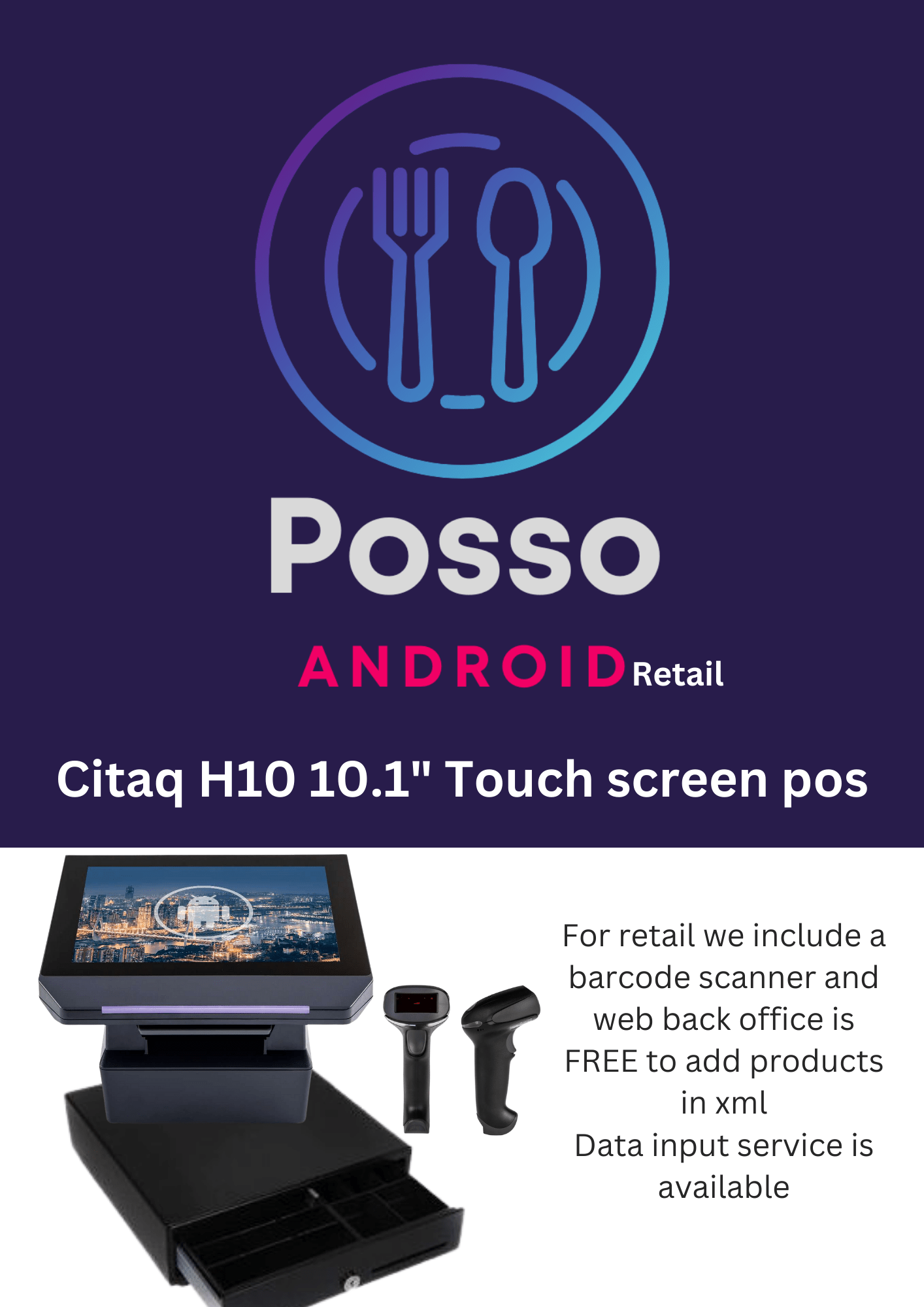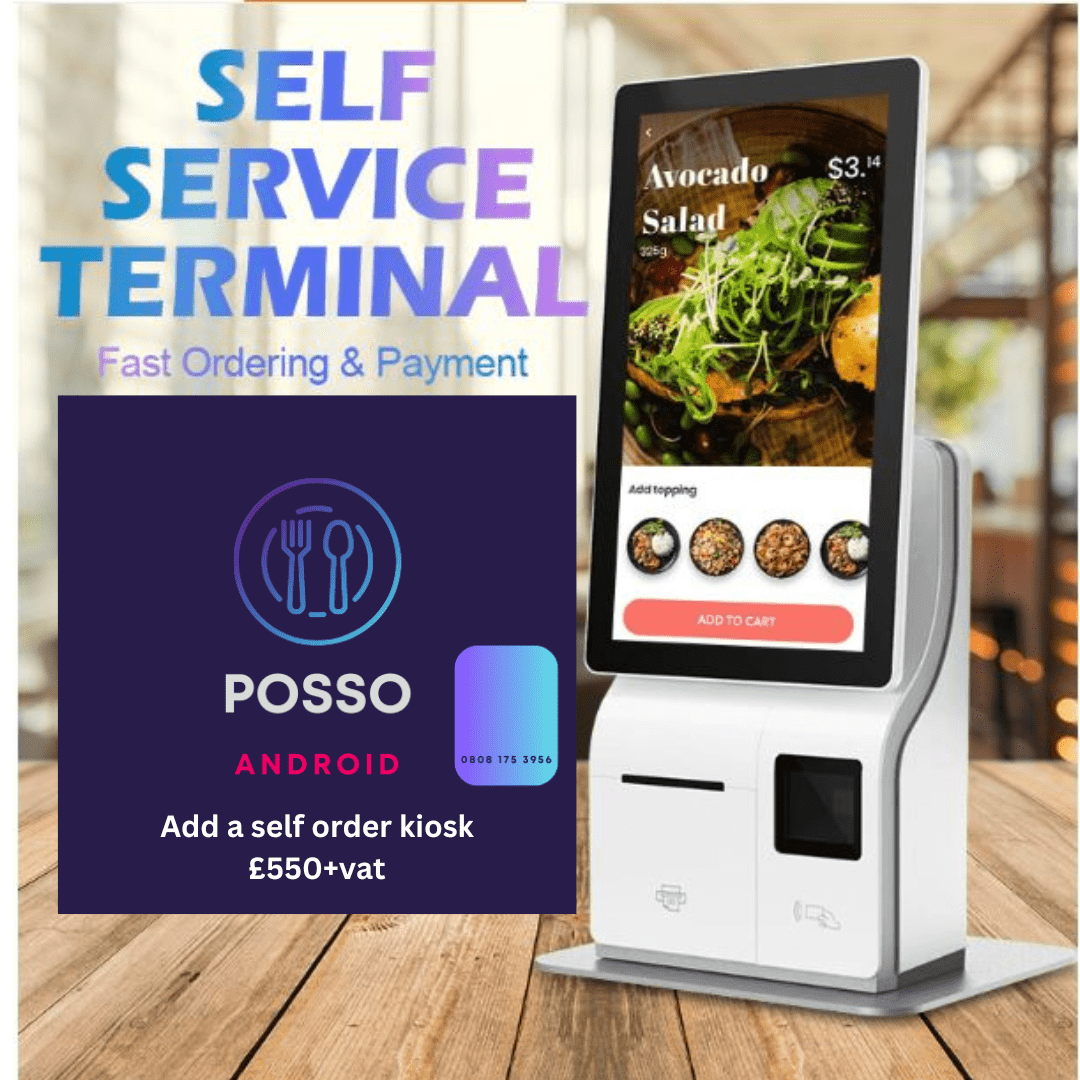 Android POS (Point of Sale) systems are software and hardware solutions that leverage the Android operating system for managing transactions and sales within various businesses. These systems have gained popularity due to their flexibility, affordability, and ease of use. Android POS systems are commonly used in retail stores, restaurants, cafes, hotels, and other businesses where sales transactions need to be processed.
Key features of Android POS systems include:
Touchscreen Interface: Android POS systems typically use touchscreen interfaces, making them user-friendly and intuitive for both customers and staff.

Transaction Processing: They allow businesses to process sales transactions, manage inventory, apply discounts, and calculate taxes.

Inventory Management: Android POS systems help businesses track their inventory levels in real time, automatically updating quantities as items are sold.

Sales Reporting: These systems generate sales reports, helping businesses analyze their performance, identify popular products, and make informed decisions.

Payment Processing: Android POS systems often integrate with various payment methods, including credit/debit cards, mobile wallets, and digital payment platforms.

Customer Management: Some Android POS systems offer customer management features, such as creating customer profiles, maintaining purchase histories, and sending marketing emails or offers.

Integration: Android POS systems can integrate with other business software like accounting, customer relationship management (CRM), and e-commerce platforms.

Customization: Businesses can often customize Android POS systems to match their specific needs and branding.

Mobility: Android POS systems can be used on mobile devices like smartphones and tablets, providing flexibility for businesses that need to process transactions on the go or in various locations.

Cost-Effectiveness: Android POS systems are generally more affordable than traditional, proprietary POS systems, making them accessible to smaller businesses.
It's important to note that while Android POS systems offer many benefits, there are also potential downsides, such as security concerns (due to the open nature of the Android ecosystem), potential compatibility issues with certain peripherals or software, and the need for regular updates to ensure stability and security.
When choosing an Android POS system, businesses should consider factors like their industry, specific needs, scalability, integration capabilities, security features, and ongoing support from the POS provider.
 Posso Android EPOS (Electronic Point of Sale) systems are software solutions that run on Android devices, such as tablets or smartphones, transforming them into powerful sales and transaction management tools.
These systems are popular in various industries, including retail, restaurants, hospitality, and small businesses, due to their cost-effectiveness, user-friendly interfaces, and extensive functionality.
Posso Android EPOS systems offer a wide range of features, including on-line ordering, table oder waiter, qr code order from table and dine in tables
The cloud-based nature of many Android EPOS systems allows businesses to access real-time data and reports from anywhere with an internet connection, enhancing flexibility and remote management capabilities. POsso android epos allows free back office app for your phone
PossoAndroid EPOS systems support integration with other business tools and services, such as accounting software, loyalty programs, and online ordering platforms, streamlining operations and providing a holistic business solution.
Posso Android EPOS systems offer customizable user interfaces, allowing businesses to tailor the software to their specific needs and branding.
With the advent of contactless payments, Android EPOS systems often come equipped with NFC (Near Field Communication) capabilities, enabling quick and secure transactions using mobile wallets or contactless cards.
Posso Android EPOS systems can help businesses reduce human errors in manual data entry, leading to more accurate records and better decision-making.
Posso Android EPOS solutions offer offline mode functionality, ensuring uninterrupted operations even in situations where internet connectivity is temporarily lost.
The Posso android epos system is most suitable to  small startups to medium enterprises with single and multiple locations.
Posso Android EPOS systems with built-in analytics and reporting tools enable businesses to gain insights into their sales performance, customer behavior, and inventory trends, facilitating data-driven decision-making.
Posso android epos  provide multi-language and multi-currency support, catering to businesses operating in diverse markets and serving international customers.
Android EPOS systems may offer role-based access control, allowing business owners to restrict access to sensitive data and features based on an employee's role and responsibilities.
Mobile compatibility allows employees to process transactions and manage sales on the go, enhancing customer service and overall efficiency.
Android EPOS systems are constantly evolving with regular updates and improvements, ensuring businesses stay up-to-date with the latest technological advancements and compliance requirements.
Sign Up for a 30 Day Free Trial
Join the POSSO Family and get started today