Takeaway epos systems by Posso UK epos system suppliers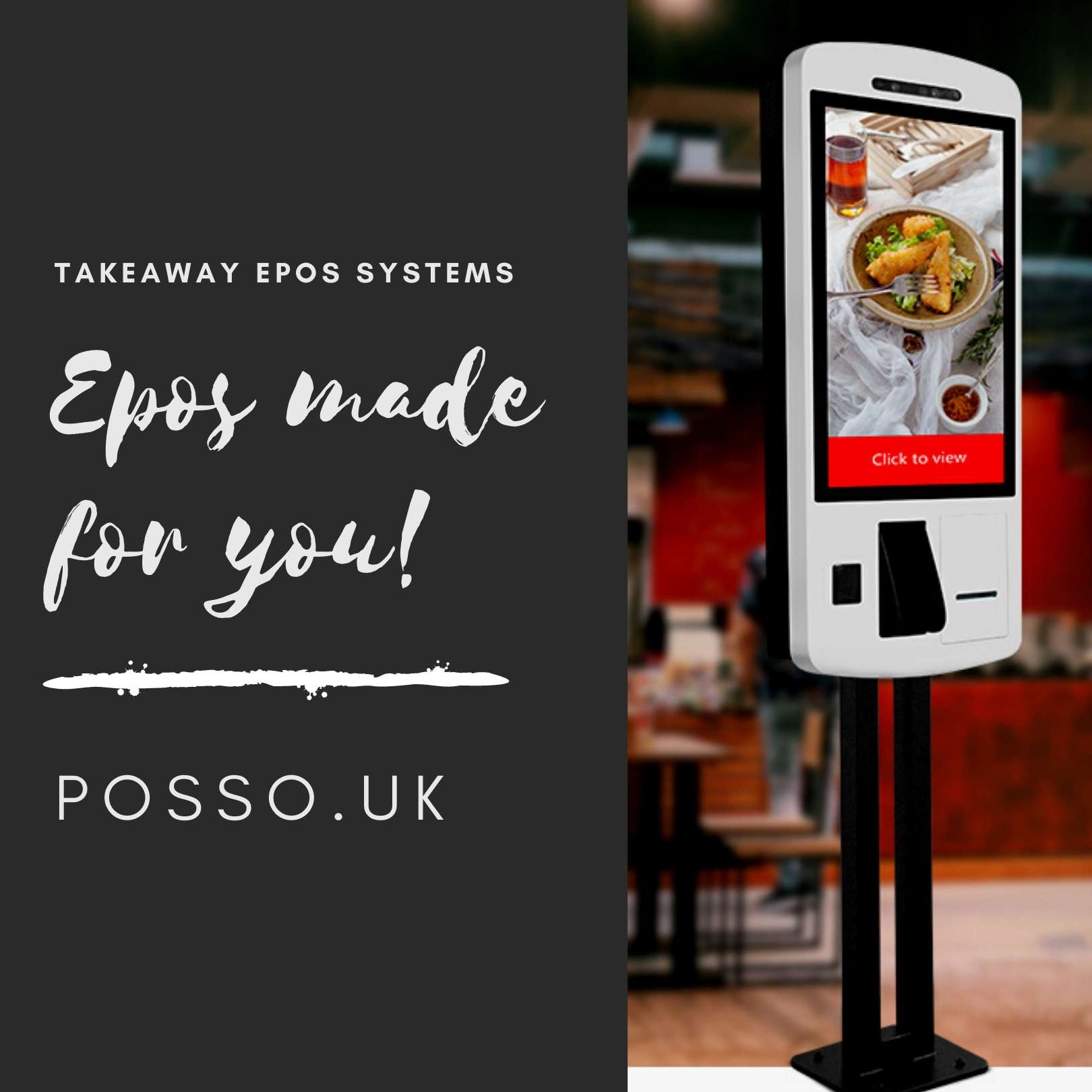 Posso easy 3 Step Fast Quote System
Please select 1 option
Please Choose
Please Choose
When do you require?
When do you require?
Contact details
Contact details
Sector

Requirements

required for?

Contact details
Please complete the quick form below
Requirements
Looking for
Looking for Finance
required for?
When do you require?
Number of sites
Takeaway epos systems by Posso UK epos system suppliers
What is the best POS system for a takeaway?
Posso Ltd. think they may have the best possible solutions for takeaways coffee shop and cafes or any small business. Introducing the Clover Flex and Clover Mini it combines world class PDQ with exceptional epos systems. Call 0203 695 2304 for more info.
How much does an epos system for takeaway / cafe / cofee shop cost?
Small to medium-sized businesses will usually pay between £899 and £2,000 in total for a POS system, while larger businesses might spend up to £5,000 for multiple systems. If you're running a pop-up stall with just a tablet and card reader, then you won't need to spend more than £700
Why are POS systems so expensive?
How does a takeaaway POS work?
How does a POS system work at a small business? A POS system allows your business to accept payments from customers and keep track of sales. ... A point-of-sale system used to refer to the cash register at a store. Today, modern POS systems are entirely digital, which means you can check out a customer wherever you are.
How much is a takeaway POS system for a bar?
In most cases, you're looking at spending anywhere from £1200 to £5000 on a complete POS system. That includes hardware such as a monitor, keyboard and barcode scanner; software; installation; training; customer support.
What does a takeaway POS system include?
A retail point of sale system typically includes a cash register (which in recent times comprises a computer, monitor, cash drawer, receipt printer, customer display and a barcode scanner) and the majority of retail POS systems also include a debit/credit card reader.
Do POS systems need Internet?
As with many POS peripherals, the cash drawer may connect to the register via USB cord, or it could even be wireless. Most modern POS systems require an Internet connection, at least most of the time, so you'll probably need a modem, router, and associated cables to get online.
What does a POS purchase mean?
Point of sale Point of sale (POS), a critical piece of a point of purchase, refers to the place where a customer executes the payment for goods or services and where sales taxes may become payable.
What are the benefits of POS?
The advantages of POS for shoppers Speed up purchase transaction with quicker responding and better customer service. ... Bring in a seamless shopping experience. ... Strengthen Efficiency. ... Stock Management at ease. ... Maintain Price Consistency. ... Easier Tracking Staff Actions. ... Optimize Check out process. ... Accurate Reports.
What is the difference between a POS and PMS system?
Why a hotel PMS and a POS are essential The hotel PMS manages room inventory while the POS helps manage restaurant or boutique stocks. The hotel PMS notifies you if a room needs to be cleaned or is ready for guests while the POS tells you if a table is available or booked.
What are the different types of POS?
Types of POS systems for different retailers Counter-based point of sale systems. Mobile point of sale systems. Online point of sale – eCommerce. Omni-channel point of sale.
What is a POS system in a bar?
Benefits of bar POS systems Smooth processing of credit card transactions: Almost all bar POS systems offer easy handling of credit and debit card processing. ... Enhanced inventory tracking: The software also allows bar and restaurant owners to keep an eye on the usage of food and the complete stock.
What is POS example?
Point of sale systems are systems that enable the business transaction between the client and the company to be completed. ... For example, restaurants, retail businesses, and grocery stores all have their specialties and that is why they need a POS system that meets their specific needs.
What does POS stand for in restaurants?
Point Of Sale POS stands for Point Of Sale, a system that is used throughout the restaurant and retail industry. This computerized system allows business owners to track sales, cash flow, food inventory and can help simplify your bookkeeping enormously.
What is an offline POS machine?
An offline POS terminal or offline PIN pad is a non-face-to-face payment method used to charge credit and debit cards in an unsecured mode.
How does a POS system improve efficiency?
With Posso Ltd. POS system, you can quickly process several types of payments. This will reduce the time spent handling each customer's order. This not only improves business efficiency, by simply processing more sales in the same amount of time, but it also greatly improves customer satisfaction.
What are the two types of POS terminals?
In many cases, you'll use two or more of the types of POS systems (such as a mobile POS and a touch screen POS), depending on the context. POS apps, mobile POS, touch screen POS, cloud POS, open source POS, multichannel POS, and self-service POS share many features.
Is a cash register a POS system?
A cash register is a machine that stores your cash in a drawer and lets you facilitate the checkout process. Meanwhile, a POS system can do that AND help you run your retail business. The biggest difference between cash registers and POS systems is that the latter is so much more powerful, robust, and feature-rich.
Summary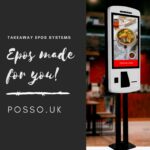 Author Rating





Brand Name
Product Name
Price
Product Availability