Self-order kiosk solutions by POSSO Ltd.
Self-Order Kiosk can increase throughput – make higher bills – Create a great feature – Save staff costs, Get ahead of the competition in your area…

A self-order kiosk solution that won't break your budget.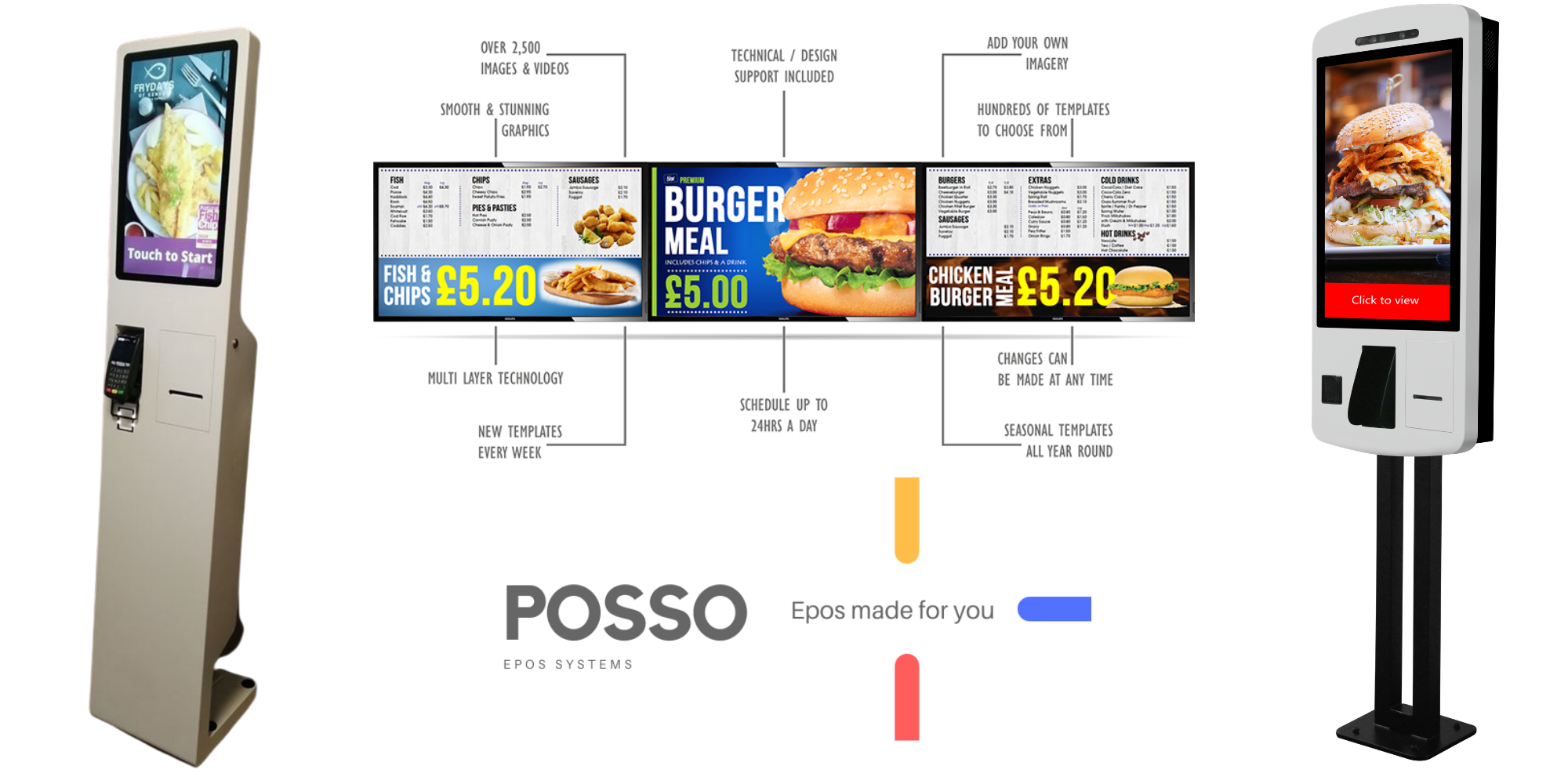 "The restaurant industry is transforming and competition is more intense than ever before. "Winning" restaurant brands will be those that best understand their customers, capitalize on digital technology options and analytics, and seize upon the opportunity to engage customers in a highly personalised way." HOT NEWS RIGHT NOW self order kiosk (self- ordering) are hot news right now in the UK, Just take a look at McDonald's & KFC. Since the launch of these two major players SELF order has taken off to a new level.. THE USA They always make a song and dance so why not us here in the UK? Talk to Posso Ltd. about self order kiosks today.   

02039652304 (Paul Robinson)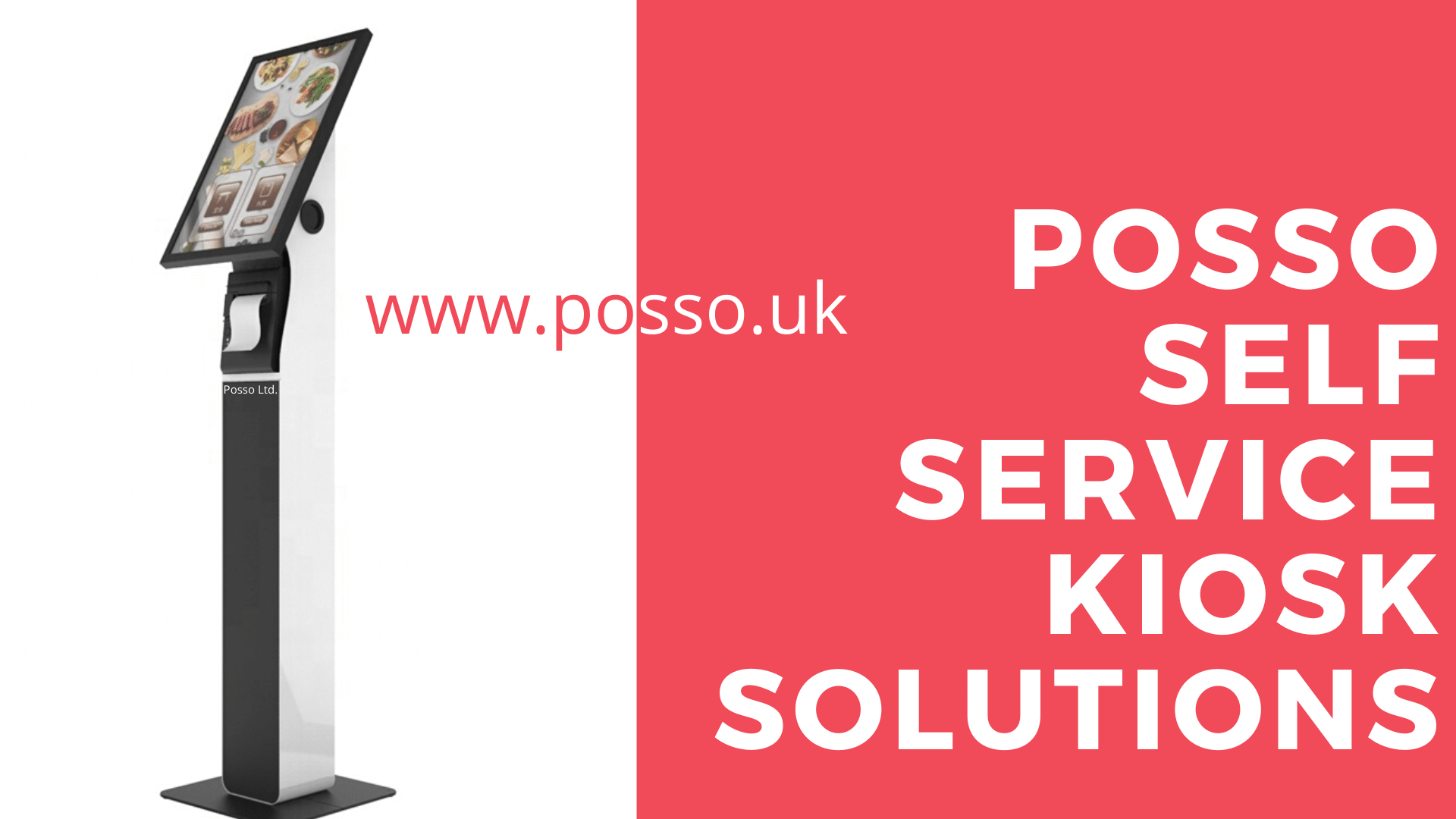 Pedestal Self service kiosk systems
Stylish and visual self order kiosk solutions
✔ Everything is connected?
✔ Yes epos till system, Online orders, apps, Self-Order Kiosk, App to receive the order the Posso One system connects everything to everything else.
✔ Can we just have a Kiosk
✔ Yes you can have kiosk only but you need to control the orders some way.. We can do this by accepting orders onto a tablet and printer for the lowest cost option
✔ Can we accept orders on the epos till system?
✔ Yes you can use the epos till system at the same time as accepting orders from the self-order kiosk
✔Do you offer any finance
✔Yes we do – If you need finance for your next project just let us know we can assist with this.
✔ Why Posso Ltd.
✔We offer unrivalled support and the very latest technologies to bring you the best POS system package in the UK.
✔ Can we get a demo or see a running site?
✔✔✔Absolutely – just fill the form on this page to contact us today

Self Order Kiosks – the best way to save money for your restaurant!

Self-Ordering Kiosk is a technological leap that has revolutionized the way restaurants seek to serve the customers. The restaurant innovation combines the latest digital technology with cutting edge design offering a self-service station that's sure to awe struck the customers. The solution is a perfect answer to long tiring visitor ques and takes the customer through the entire journey of choosing a product to making the
payment in no time. Here are the stand out benefits: 
Increased Revenue with self order

Owing to better menu choice and suggestive selling.
Due to the self-ordering concept.
With the multiple role-playing self-ordering kiosk.
With the access to multiple ordering and check out points provided by the self-ordering kiosk.
Displaying menu items, discount offer and so on for better guest experience.
Self service Kiosks on Gumtree
Self Order Kiosk
for Restaurants
For those of you who are new to the Self Order Kiosk world. Self Order Kiosks are typically considered to be touchscreen computers that allow customers to enter an order into the computer on their own
Live demo request - See just how easy this is...
Self order Kiosk solutions for your business
Fast :: Easy :: Self Order
Take a look at these systems – Before you go just fill the form and lets show YOU how this can be one of  your greatest assets. No wages :: NO Time off sick :: take Payments :: Bigger orders :: Faster ques :: The McDonalds effect CUSTOMERS ARE LOVING IT…