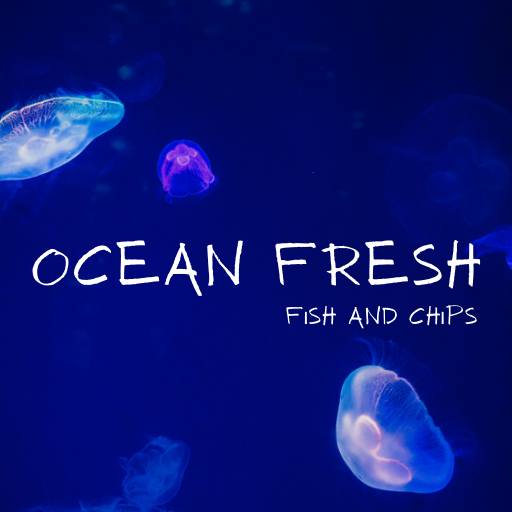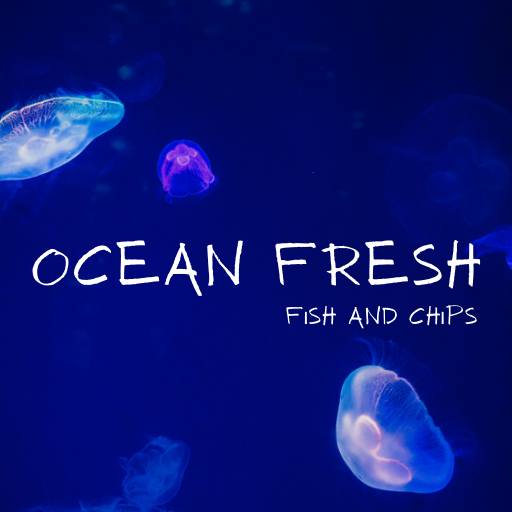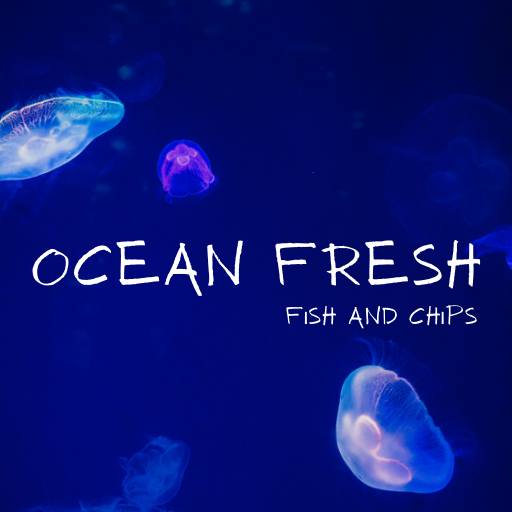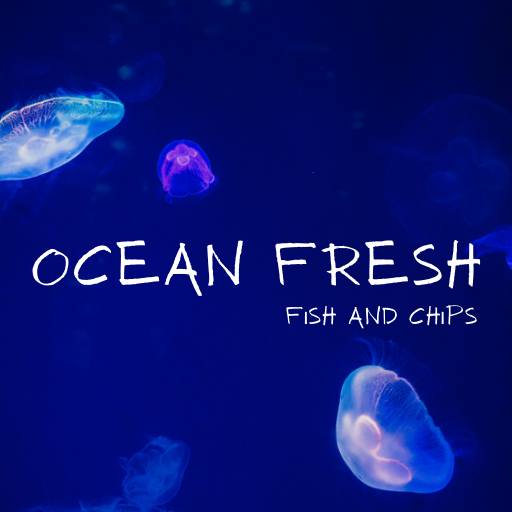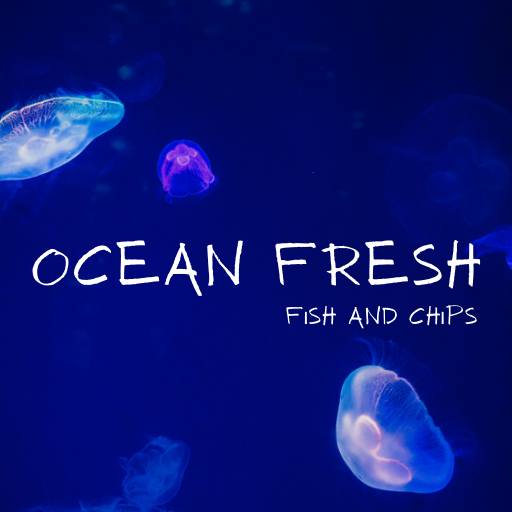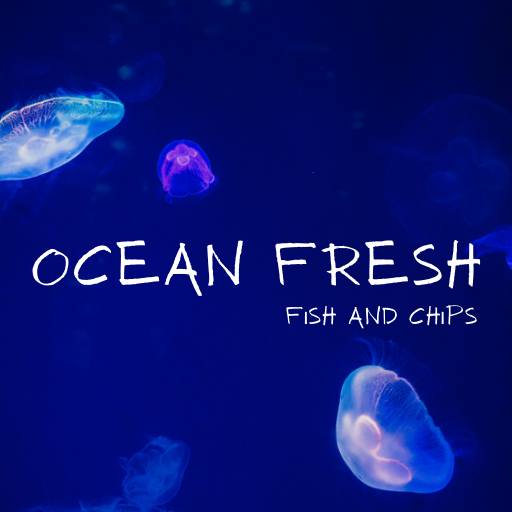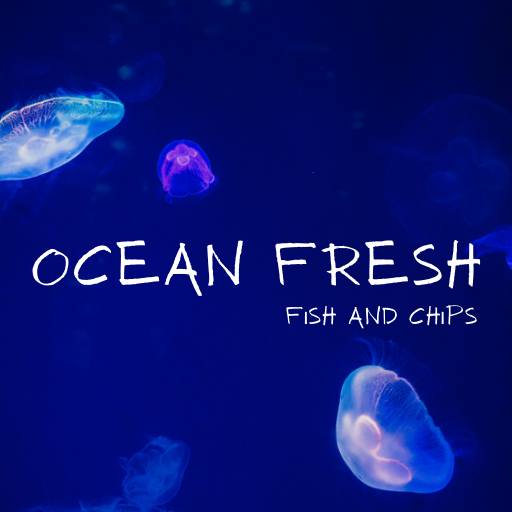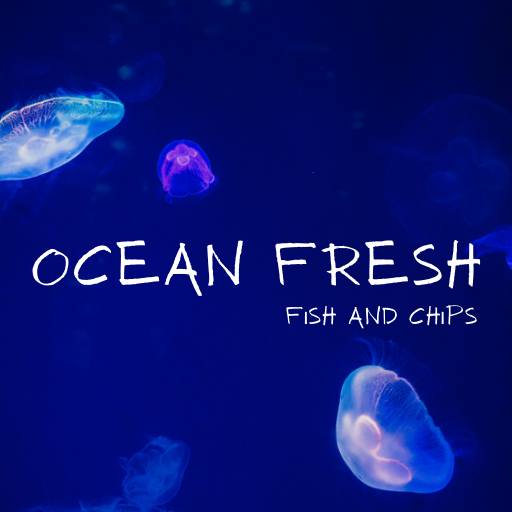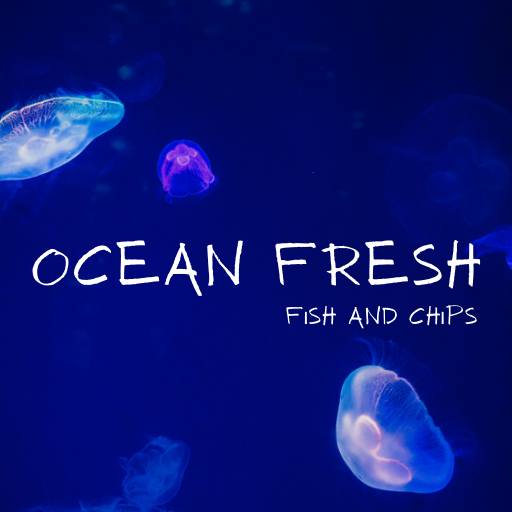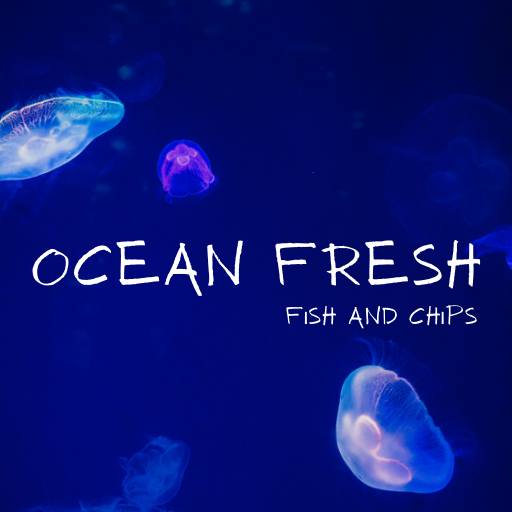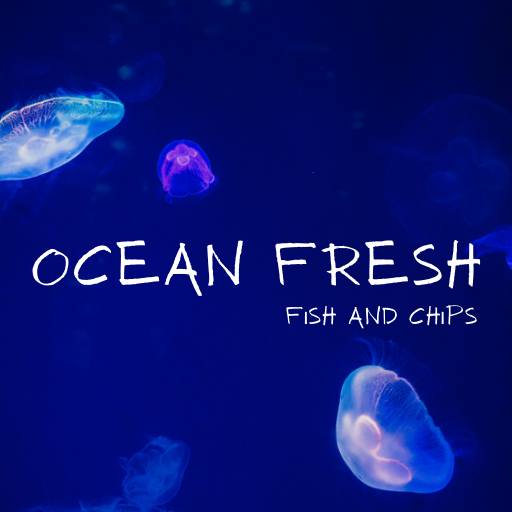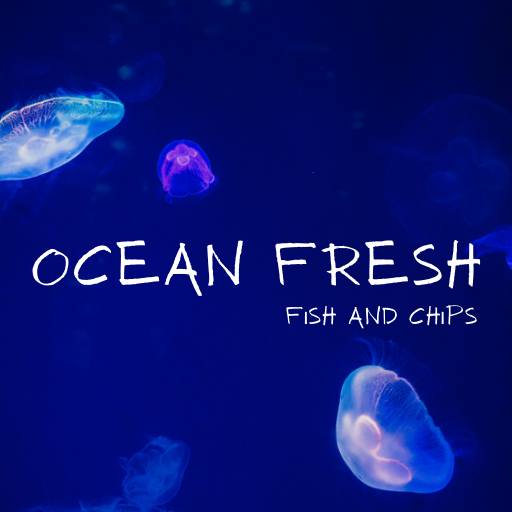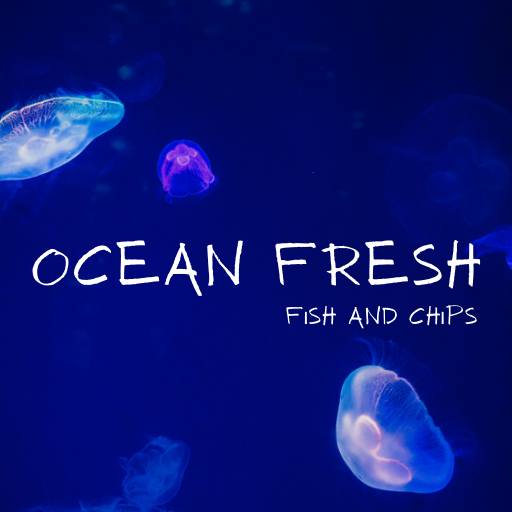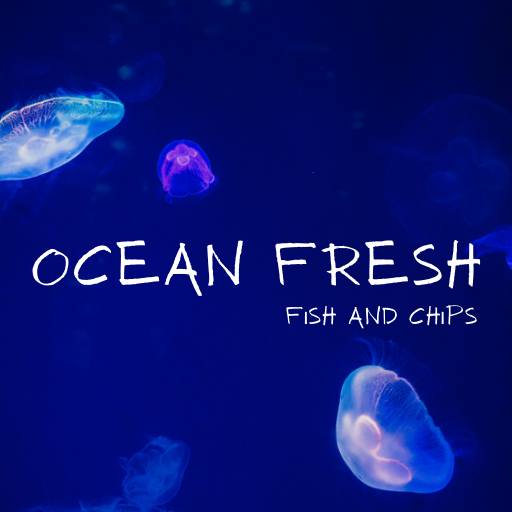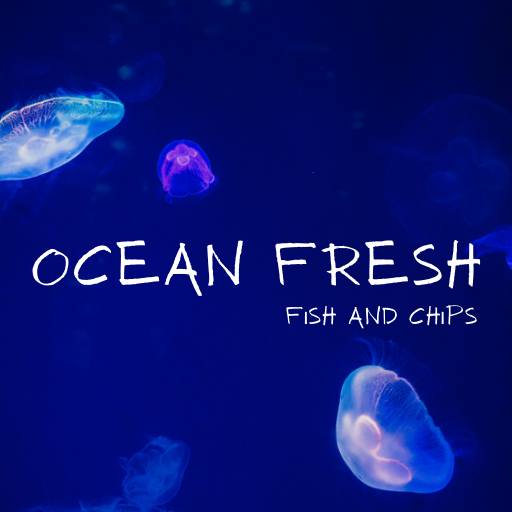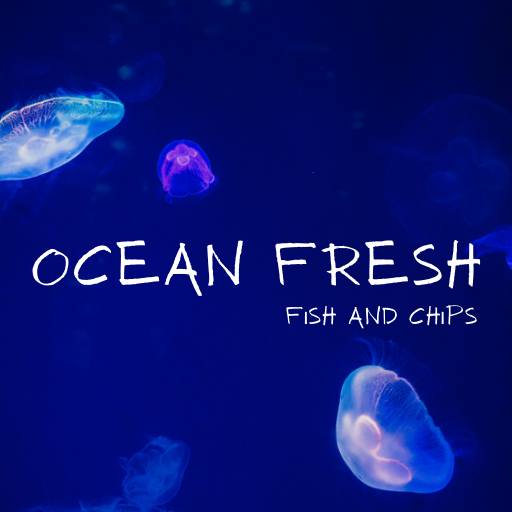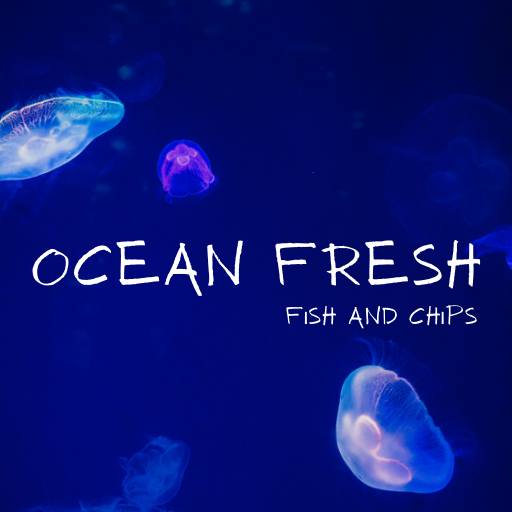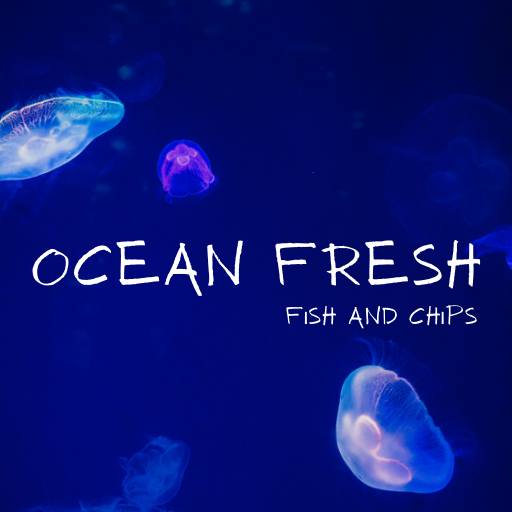 Privacy Policy of the Ocean Fresh Fish & Chips application by Posso Ltd.
This Application collects some Personal Data from its Users.
Data Controller and Owner
types of Data collected
Among the types of Personal Data that this Application collects, by itself or through third parties, there are: Geographic position, Cookie and Usage Data. Other Personal Data collected may be described in other sections of this privacy policy or by dedicated explanation text contextually with the Data collection. The Personal Data may be freely provided by the User, or collected automatically when using this Application. Any use of Cookies – or of other tracking tools – by this Application or by the owners of third party services used by this Application, unless stated otherwise, serves to identify Users and remember their preferences, for the sole purpose of providing the service required by the User. Failure to provide certain Personal Data may make it impossible for this Application to provide its services. The User assumes responsibility for the Personal Data of third parties published or shared through this Application and declares to have the right to communicate or broadcast them, thus relieving the Data Controller of all responsibility.
Mode and place of processing the Data
Methods of processing
The Data Controller processes the Data of Users in a proper manner and shall take appropriate security measures to prevent unauthorized access, disclosure, modification, or unauthorized destruction of the Data. The Data processing is carried out using computers and/or IT enabled tools, following organizational procedures and modes strictly related to the purposes indicated. In addition to the Data Controller, in some cases, the Data may be accessible to certain types of persons in charge, involved with the operation of the site (administration, sales, marketing, legal, system administration) or external parties (such as third party technical service providers, mail carriers, hosting providers, IT companies, communications agencies) appointed, if necessary, as Data Processors by the Owner. The updated list of these parties may be requested from the Data Controller at any time.
Place
The Data is processed at the Data Controller's operating offices and in any other places where the parties involved with the processing are located. For further information, please contact the Data Controller.
Retention time
The Data is kept for the time necessary to provide the service requested by the User, or stated by the purposes outlined in this document, and the User can always request that the Data Controller suspend or remove the data.
The use of the collected Data
The Data concerning the User is collected to allow the Application to provide its services, as well as for the following purposes: Access to third party services' accounts, Location-based interactions, Content commenting and Interaction with external social networks and platforms. The Personal Data used for each purpose is outlined in the specific sections of this document.
Facebook permissions asked by this Application
This Application may ask some Facebook permissions allowing it to perform actions with the User's Facebook account and to retrieve information, including Personal Data, from it. For more information about the following permissions, refer to the Facebook permissions documentation and to the Facebook privacy policy. The permissions asked are the following:
Basic information
By default, this includes certain User's Data such as id, name, picture, gender, and their locale. Certain connections of the User, such as the Friends, are also available. If the user has made more of their data public, more information will be available.
Checkins
Provides read access to the authorized user's check-ins
Email
Provides access to the user's primary email address
Likes
Provides access to the list of all of the pages the user has liked.
Photos
Provides access to the photos the user has uploaded, and photos the user has been tagged in.
Publish App Activity
Allows the app to publish to the Open Graph using Built-in Actions, Achievements, Scores, or Custom Actions. The app can also publish other activity which is detailed in the Facebook's Publishing Permissions document.
Detailed information on the processing of Personal Data
Personal Data is collected for the following purposes and using the following services:
Access to third party services' accounts
These services allow this Application to access Data from your account on a third party service and perform actions with it. These services are not activated automatically, but require explicit authorization by the User.
Access to the Facebook account (This Application)
This service allows this Application to connect with the User's account on the Facebook social network, provided by Facebook Inc. Permissions asked: Checkins, Email, Likes, Photos and Publish App Activity. Place of processing : USA – Privacy Policy
Content commenting
Content commenting services allow Users to make and publish their comments on the contents of this Application. Depending on the settings chosen by the Owner, Users may also leave anonymous comments. If there is an email address among the Personal Data provided by the User, it may be used to send notifications of comments on the same content. Users are responsible for the content of their own comments. If a content commenting service provided by third parties is installed, it may still collect web traffic data for the pages where the comment service is installed, even when users do not use the content commenting service.
Facebook Comments (Facebook)
Facebook Comments is a content commenting service provided by Facebook Inc. enabling the User to leave comments and share them on the Facebook platform. Personal Data collected: Cookie and Usage Data. Place of processing : USA – Privacy Policy
Interaction with external social networks and platforms
These services allow interaction with social networks or other external platforms directly from the pages of this Application. The interaction and information obtained by this Application are always subject to the User's privacy settings for each social network. If a service enabling interaction with social networks is installed it may still collect traffic data for the pages where the service is installed, even when Users do not use it.
Facebook Like button and social widgets (Facebook)
The Facebook Like button and social widgets are services allowing interaction with the Facebook social network provided by Facebook Inc. Personal Data collected: Cookie and Usage Data. Place of processing : USA – Privacy Policy
Location-based interactions
Geolocation (This Application) 
This Application may collect, use, and share User location Data in order to provide location-based services. Most browsers and devices provide tools to opt out from this feature by default. If explicit authorization has been provided, the User's location data may be tracked by this Application. Personal Data collected: Geographic position.
Additional information about Data collection and processing
Legal Action
The User's Personal Data may be used for legal purposes by the Data Controller, in Court or in the stages leading to possible legal action arising from improper use of this Application or the related services.
The User is aware of the fact that the Data Controller may be required to reveal personal data upon request of public authorities.
Additional information about User's Personal Data
In addition to the information contained in this privacy policy, this Application may provide the User with additional and contextual information concerning particular services or the collection and processing of Personal Data upon request.
System Logs and Maintenance
For operation and maintenance purposes, this Application and any third party services may collect files that record interaction with this Application (System Logs) or use for this purpose other Personal Data (such as IP Address).
Information not contained in this policy
More details concerning the collection or processing of Personal Data may be requested from the Data Controller at any time. Please see the contact information at the beginning of this document.
The rights of Users
Users have the right, at any time, to know whether their Personal Data has been stored and can consult the Data Controller to learn about their contents and origin, to verify their accuracy or to ask for them to be supplemented, cancelled, updated or corrected, or for their transformation into anonymous format or to block any data held in violation of the law, as well as to oppose their treatment for any and all legitimate reasons. Requests should be sent to the Data Controller at the contact information set out above.
This Application does not support "Do Not Track" requests.
To determine whether any of the third party services it uses honor the "Do Not Track" requests, please read their privacy policies.
Changes to this privacy policy
The Data Controller reserves the right to make changes to this privacy policy at any time by giving notice to its Users on this page. It is strongly recommended to check this page often, referring to the date of the last modification listed at the bottom. If a User objects to any of the changes to the Policy, the User must cease using this Application and can request that the Data Controller erase the Personal Data. Unless stated otherwise, the then-current privacy policy applies to all Personal Data the Data Controller has about Users.
Definitions and legal references
Personal Data (or Data)
Any information regarding a natural person, a legal person, an institution or an association, which is, or can be, identified, even indirectly, by reference to any other information, including a personal identification number.
Usage Data
Information collected automatically from this Application (or third party services employed in this Application ), which can include: the IP addresses or domain names of the computers utilized by the Users who use this Application, the URI addresses (Uniform Resource Identifier), the time of the request, the method utilized to submit the request to the server, the size of the file received in response, the numerical code indicating the status of the server's answer (successful outcome, error, etc.), the country of origin, the features of the browser and the operating system utilized by the User, the various time details per visit (e.g., the time spent on each page within the Application) and the details about the path followed within the Application with special reference to the sequence of pages visited, and other parameters about the device operating system and/or the User's IT environment.
User
The individual using this Application, which must coincide with or be authorized by the Data Subject, to whom the Personal Data refer.
Data Subject
The legal or natural person to whom the Personal Data refers to.
Data Processor (or Data Supervisor)
The natural person, legal person, public administration or any other body, association or organization authorized by the Data Controller to process the Personal Data in compliance with this privacy policy.
Data Controller (or Owner)
The natural person, legal person, public administration or any other body, association or organization with the right, also jointly with another Data Controller, to make decisions regarding the purposes, and the methods of processing of Personal Data and the means used, including the security measures concerning the operation and use of this Application. The Data Controller, unless otherwise specified, is the Owner of this Application.
This Application
The hardware or software tool by which the Personal Data of the User is collected.
Cookie
Small piece of data stored in the User's device.
Legal information
Notice to European Users: this privacy statement has been prepared in fulfillment of the obligations under Art. 10 of EC Directive n. 95/46/EC, and under the provisions of Directive 2002/58/EC, as revised by Directive 2009/136/EC, on the subject of Cookies. This privacy policy relates solely to this Application.
Latest update: June 11, 2014.
1.Definitions and Interpretation  WEB SITE Terms
1.1 In these Website Terms of Use, unless the context otherwise requires, the following expressions have the following meanings:
"Takeaway/Restaurant/We/Us/Our" means Ocean Fresh at Steves, a company whose registered address, Ocean Fresh at Steves 15 The Parade Mickleover, Derby DE3 0GB.
"Content" means any and all text, images, audio, video, scripts, code, software, databases and any other form of information capable of being stored on a computer that appears on, or forms part of, our Site; and
2.Access to Our Site
2.1 Access to our Site is free of charge and It is your responsibility to make any and all arrangements necessary in order to access our Site.
2.2 Access to our Site is provided "as is" and on an "as available" basis. We may alter, suspend or discontinue our Site (or any part of it) at any time and without notice. We will not be liable to you in any way if our Site (or any part of it) is unavailable at any time or for any period.
3. Intellectual Property Rights
3.1 . All Content is protected by applicable United Kingdom and international intellectual property laws and treaties. All Content included on our Site and the copyright and other intellectual property rights subsisting in that Content, unless specifically labelled otherwise, belongs to or has been licensed by Posso Ltd.
3.2 You are not allowed to reproduce, copy, distribute, sell, rent, sub-licence, store, or in any other manner re-use content from our Site unless given express written permission to do so by Posso Ltd.
3.3 Posso Ltd. status as the owner and author of the Content on this site must always be acknowledged.
3.5 You may not use any content saved or downloaded from our Site for commercial purposes without first obtaining a licence from Posso Ltd.. This does not prohibit the normal access, viewing and use of our Site for general information purposes whether by business users or consumers
4. Links to Other Sites
Links to other sites may be included on our Site. Unless expressly stated, these sites are not under our control. We neither assume nor accept responsibility or liability for the content of third-party sites. The inclusion of a link to another site on our Site is for information only and does not imply any endorsement of the sites themselves or of those in control of them.
5. Disclaimers
5.1 Nothing on our site constitutes advice on which you should rely. It is provided for general information purposes only.
5.2 We make reasonable efforts to ensure that the content on our Site is complete, accurate, and up-to-date. We do not, however, make any representations, warranties or guarantees that the Content is complete, accurate, or up-to-date.
5.2 Insofar as is permitted by law, we make no representation, warranty, or guarantee that our Site will meet your requirements, that it will not infringe the rights of third parties, that it will be compatible with all software and hardware, or that it will be secure
6.Our Liability
6.1 To the fullest extent permissible by law, we accept no liability to any user for any loss or damage, whether foreseeable or otherwise, in contract, tort (including negligence), for breach of statutory duty, or otherwise, arising out of or in connection with the use of (or inability to use) our Site or the use of or reliance upon any Content included on our Site.
6.2 To the fullest extent permissible by law, we exclude all representations, warranties, and guarantees (whether express or implied) that may apply to our Site or any Content included on our Site.
6.3 If you are a business user, we accept no liability for loss of profits, sales, business or revenue; loss of business opportunity, goodwill or reputation; loss of anticipated savings; business interruption; or for any indirect or consequential loss or damage.
6.4 We exercise all reasonable skill and care to ensure that our Site is free from viruses and other malware. We accept no liability for any loss or damage resulting from a virus or other malware, a distributed denial of service attack, or other harmful material or event that may adversely affect your hardware, software, data or other material that occurs as a result of your use of our site (including the downloading of any Content from it) or any other site referred to on our Site.
7.Viruses, Malware and Security
7.1 We exercise all reasonable skill and care to ensure that our Site is secure and free from viruses and other malware. You are responsible for protecting your hardware, software, data and other material from viruses, malware, and other internet security risks.
7.2 You must not deliberately introduce viruses or other malware, or any other material which is malicious or technologically harmful either to or via our Site.
7.3 You must not attempt to gain unauthorised access to any part of our Site, the server on which our Site is stored, or any other server, computer, or database connected to our Site.
7.4 You must not attack our Site by means of a denial of service attack, a distributed denial of service attack, or by any other means.
7.5 By breaching the provisions of clauses 7.2 to 7.4, you may be committing a criminal offence under the Computer Misuse Act 1990. Any and all such breaches will be reported to the relevant law enforcement authorities and we will cooperate fully with those authorities by disclosing your identity to them. Your right to use our Site will cease immediately in the event of such a breach.
8. Acceptable Usage Policy
8.1 You may only use our Site in a manner that is lawful. Specifically:
8.2 We reserve the right to suspend or terminate your access to our Site
8.3 We exclude any and all liability arising out of any actions that we may take in response to breaches of these Website Terms of Use.
9. Privacy and Cookies
Use of our Site is also governed by our Privacy Policy, available from this site. Our Privacy Policy is incorporated into these Website Terms of Use by this reference.
10. Changes to these Website Terms of Use
10.1 We may alter these Website Terms of Use at any time. Any such changes will become binding on you upon your first use of our Site after the changes have been implemented. You are therefore advised to check this page from time to time.
11. Contacting Us
If you have any questions about our Site or this Privacy Policy, please contact us by telephone on 01332 511 451 or by post at Ocean Fresh at Steves, 15 The Parade Mickleover, Derby DE3 0GB, United Kingdom. Please ensure that your query is clear
12. Communications from Us
12.1 If we have your contact details, we may from time to time send you important notices by email. Such notices may relate to matters including, but not limited to, service changes and changes to these Website Terms of Use.
12.2 We will never send you marketing messages of any kind without your express consent. If you do give such consent, you may opt out at any time. Any and all marketing messages sent by us include an unsubscribe link. If you opt out of receiving emails from us at any time, it may take up to 7 business days for us to comply with your request. During that time, you may continue to receive messages from us. Further information is set out in our Privacy Policy.
12.3 For questions or complaints about communications from us (including, but not limited to marketing emails), please contact us using the details set out in clause 12.
13. Law and Jurisdiction
13.1 These Website Terms of Use, and the relationship between you and us (whether contractual or otherwise) shall be governed by, and construed in accordance with the laws of England & Wales.
13.2 If you are a consumer, you will benefit from any mandatory provisions of the law in your country of residence. Nothing in clause 14.1 above takes away or reduces your rights as a consumer to rely on those provisions.
13.3 If you are a consumer, any dispute, controversy, proceedings or claim between you and us relating to these Website Terms of Use, or the relationship between you and us (whether contractual or otherwise) shall be subject to the jurisdiction of the courts of England, Wales, Scotland, or Northern Ireland, as determined by your residency.
13.4 If you are a business, any disputes concerning these Website Terms of Use, the relationship between you and us, or any matters arising therefrom or associated therewith (whether contractual or otherwise) shall be subject to the exclusive jurisdiction of the courts of England & Wales
14.Pricing and Availability
Whilst we try to ensure that all details, descriptions and prices which appear on this Website/Application are accurate, errors may occur. If we discover an error in the price of any goods which you have ordered we will inform you of this as soon as possible and give you the option of reconfirming your order at the correct price or cancelling it. If we are unable to contact you we will treat the order as cancelled. If you cancel and you have already paid for the goods, you will receive a full refund from Ocean Fresh at Steves. Delivery costs will be charged in addition; such additional charges are clearly displayed where applicable and included in the 'Total Cost'.
15.Payment
15.1 All online card payments are made by Card payment and are directly transferred toOcean Fresh at Steves Bank account. Upon receiving your order, we carry out a standard authorisation check on your payment card to ensure there are sufficient funds to fulfil the transaction. Your card will be debited upon authorisation being received. The monies received upon the debiting of your card shall be treated as a full payment against the value of the goods you wish to purchase. Once the goods have been despatched, the monies paid shall be used for the value of goods you have purchased as listed.
15.2 For refunds, charge-backs or disputes for online paid orders, please contact directly the Takeaway/Restaurant.
15.3 Once the order has been confirmed and payment taken from your account, you will be unable to cancel your order and will not be eligible for a refund. To change or cancel your order please contact the takeaway/Restaurant directly