Self-order Kiosk by Posso Ltd.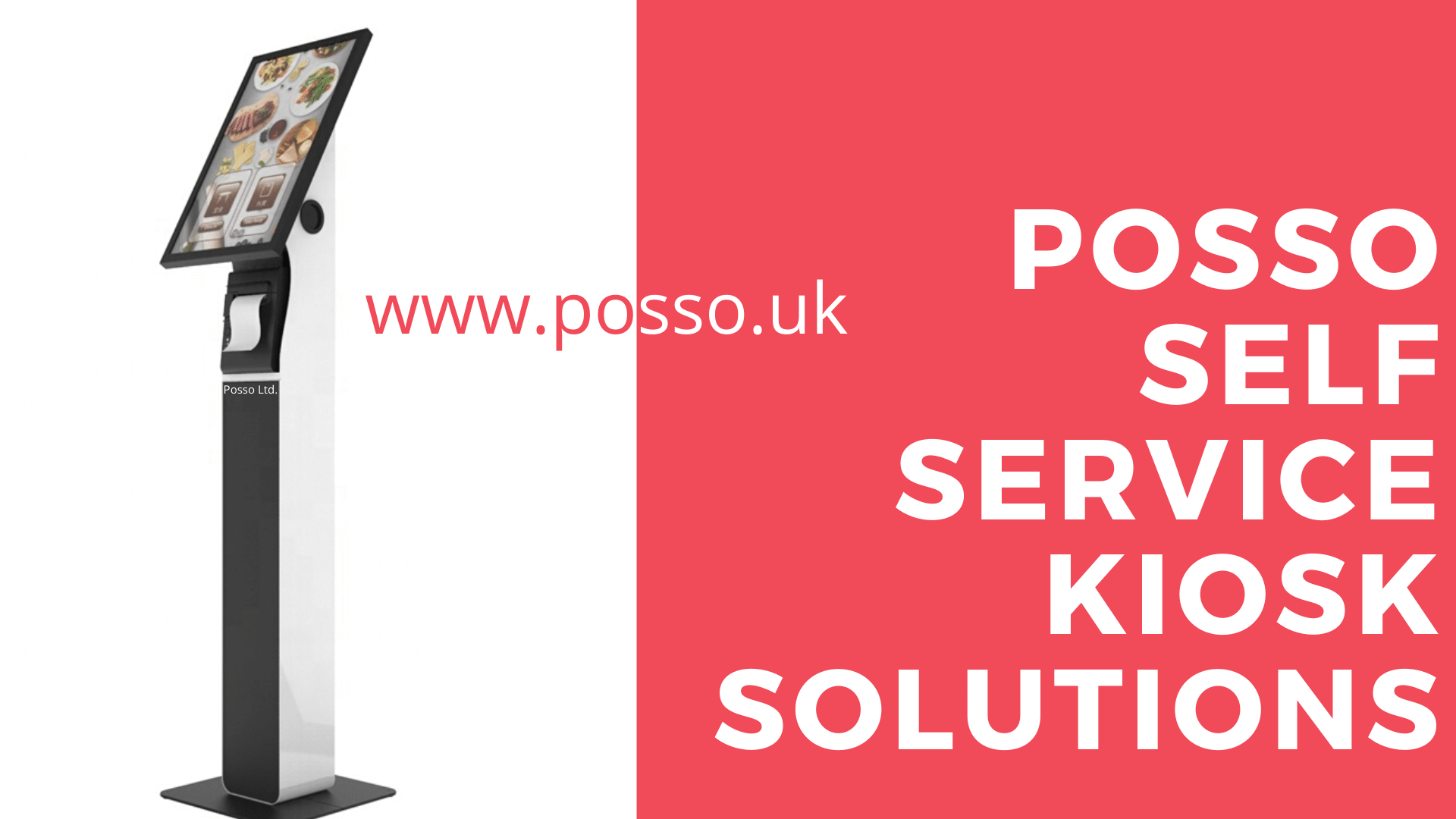 Self-order Kiosk may be an important component in upgrading your in-store strategy.
Such a self-service Kiosks permit  patrons to submit their orders, pay and avoid waiting in long queues. There's no  doubt as you introduce your clients; you'd continuously show customer expertise and aim to make a long-lived relationship with them.
Today we tend to  deny the importance of technology and automation, they play a key role in your building business success.
🚀 Choose a category
Choose the main category you want to order from, our kiosks have the main categories displayed on the left side of the screen. You can easily scroll up and down to find the category you are looking for.
🚀 Choose an item (E.G Burger)
For instance if you want to order a fish and chips item from the store simply follow the image and text on screen for Fish & Chips. A customisation box will follow and item that has customisation available.
🚀 Customise
Obviously repeat these steps to complete your order choosing from any available category and food options
🚀 Choose complete my order
When you are happy with your completed order you can review it and edit any items as requires
🚀 Choose payment options
Proceed to the payments screen and add any messages required such as "NO onions thanks" this allows an extra personal level of modification to your order
🚀 Take your ticket
Take you ticket with your order number and go to the collection area
🚀 Collect your food
Self service kiosks allow the best customisation with the least fuss, feel confident that you are getting the Food your way
Roles of a Self-ordering systems
Increase order quality and improves the client satisfaction
Installing a self-service kiosk system with a structured management computer  kiosk system would permit you to meet your customers'  needs. they're going to relish partaking with the system ad create easily bespoke customised orders of their own design.
Facilitates quicker Service
When customers place and design their order themselves, it considerably reduces every kind of possible on counter face to face errors.  The restauranter will deploy the personnel to a lot of necessary and strategic areas. this will then allow  you to be able to focus a lot of on client retention.
Boosts Cross-Promotion and Up-Selling
Your self-ordering kiosks not solely permits to put AN order however is additionally a good manner for your cross-promotion and up-selling. This good move of you permits your customers to self-order relevant merchandise and services. Any building owner aims to produce personalised client  experiences.
A self-ordering kiosks  allows your guests to quickly place the order and additionally allows them to customise their orders. Adding additional paid toppings or opt for extra items which are included as pop ups automatically are some ways in which to inctreace your  revenue. you'll be able to therefore gain a very healthy ROI.
Lowers the labour and different Operational Costs
In order to cut back unneeded expenses whereas maintaining an identical client expertise, it's necessary to automatise your systems. The self-order system with building management computer code can assist QSRs in streamlining their outlay and increase productivity.
Eliminates order queues and greatly reduces the workers work.
Accurate Generated Bills
Our Self-ordering kiosks are bespoke touch-screen computers connected together with your restaurant's POS computer code. However, in contrast to POS system it doesn't need workers and rather it allows the shoppers to method the order themselves. This helps them generate their own order and orders.
Every single business in these strange days ahead could benefit for the massive labour savings of self order kiosk system.
All our Self service kiosk systems are pre treated bit Bio Shield Health Screen protection
Bioshield for self order kiosk systems antimicrobial protection film for self order kiosk systems inhibits the growth of microbes, odour causing bacteria, mould, mildew and fungi.
Using Silver Ion Technology, an antimicrobial fungistatic agent, Bioshield for self order kiosk systems inhibits the growth of harmful bacteria such as Staphylococcus.
Bioshield's JISZ2801 tests (Japanese Industrial Standard test for antibacterial activity and efficacy – ISO22196) have proven Bioshield to inhibit the growth of bacteria known to cause a number of diseases and infections including MRSA, Influenza, Escherichia Coli (E.Coli), Clostridioides Difficila (C.Diff), Impetigo, Food Poisoning and much more.
Bioshield for self order kiosk systems  does not only inhibit the growth and further spread of the Bacteria, it immediately starts to break down the Microbes to burst the Cell walls and destroy them.
Each device, screen or surface is measured, manufactured and professionally installed for the perfect fit to ensure maximum protection.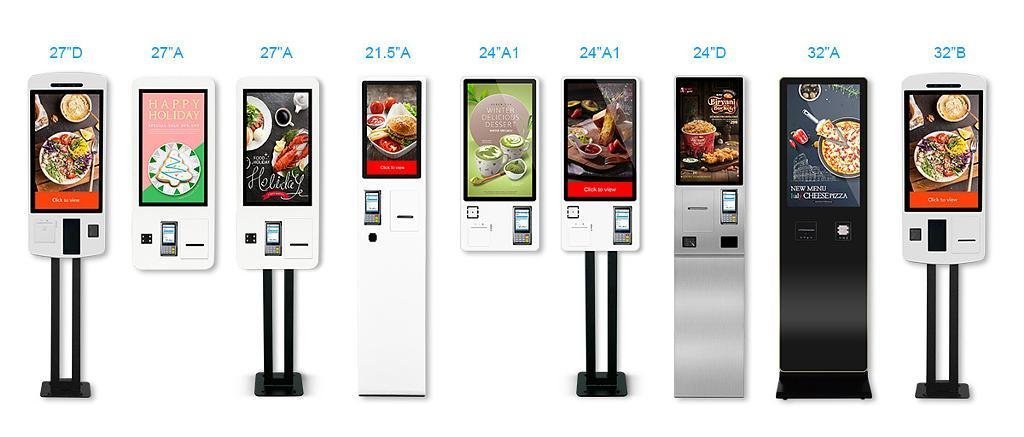 Summary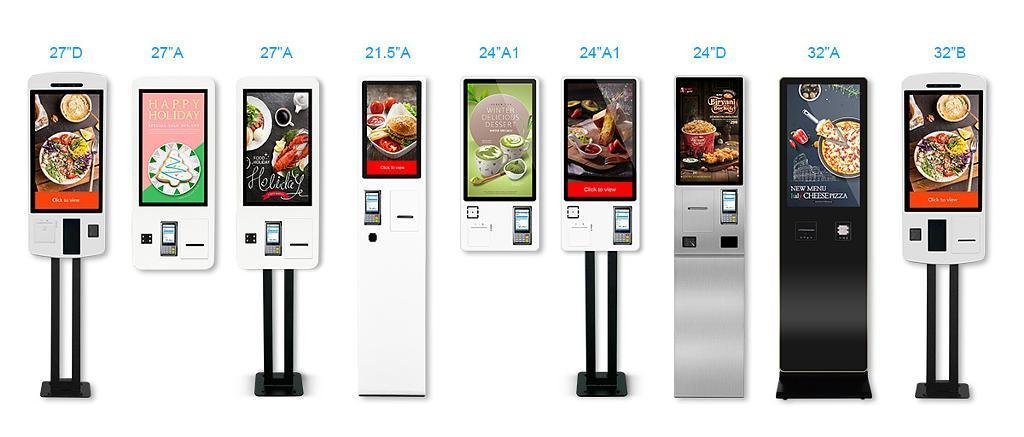 Article Name
Description
Self order Kiosk by Posso Ltd. from choosing the items to paying it is so simple with self order kiosk systems by Posso ltd.
Author
Publisher Name
Publisher Logo